Home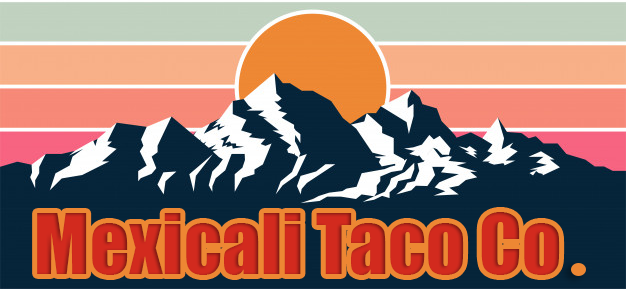 At Mexicali Tacos, we pride ourselves in using the best and freshest ingredients  in a traditional way to bring you the flavors of the streets of Mexico! Being native to the town of Mexicali right across the border from the Imperial Valley in California , gives us the ability to bring you all vibrant, authentic tastes and flavorful salsas to enhance  the experience of eating our delicious tacos! Bienvenidos Amigos!
Street Tacos $5 each
Meat choices:  Carne Asada, Pastor, Chicken, Chorizo, or   Barbacoa . Served with onions & cilantro.
Add cotija cheese to any of your tacos $1
Breakfast Burritos $6
Delicious burritos come in three  choices
"sin carne" which has potatoes, cheese, egg, green chilies, & black beans.

"con carne" potatoes, cheese, eggs, bacon, & green chilies

"sabroso" potato, chorizo, eggs, green chilies, & cheese.
Nachos $9
Your choice of meat, homemade black beans, delicious queso sauce, sour cream, & pico de gallo.
Quesadillas $10
Your choice of meat, chihuahua cheese, sour cream & pico de gallo
Green Chili de la Casa $2
Get it to pair nice with your breakfast burrito.  4oz cup
Mulita $7
2 grilled corn tortillas filled w/ barbacoa meat & Chihuahua cheese, onion & cilantro, served with a cup of beef consomme to dip.
Vampiro $8
Two small flour tortillas filled w/ our carne asada, pastor,   chorizo, & Chihuahua cheese w/ a hint of our garlic aioli sauce
Tortas $13.50
Delicious Mexican style sandwich. Choose Asada, Pastor, 
Barbacoa, Chicken, or Chorizo. With Guacamole, beans, tomatoes, onions, cheese, and Mayo
"El burrito en Primavera " $10
choice of meat, refried beans and chihuahua cheese , or a
delicious vegetarian bean & cheese
Esquites $5
Corn in a cup!  Corn, Valentina, Cotija cheese,
lime juice, butter, mayonnaise, tajin.
Drinks & More:
Bottled soda $4
Agua de Horchata
(rice & cinnamon Mexican water) $4
Jamaica hibiscus tea water 21oz $ 4
Cafe de olla Mexican style coffee $3.
Mexicali Style Fresh Brewed Iced Tea
$ 3.50 (add a shot of lime juice .75)
Enjoy our Delicious and Fresh Salsa Bar:
cilantro, onions, salsa roja, salsa verde, salsa macha,
pickled red onions with habanero, radishes, cucumber, Guacamole sauce,
cabbage, limes.